Darrel Schuster
Pack Leader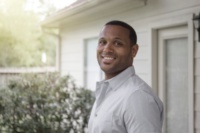 Hi, Iam Darrel Schuster (The Original Pack Leader), My pack started years ago with my first dog Paco (Shepherd mix)! I had a love and understanding of dogs from a very young age. When I met my beautiful wife and learned she had a love for animals. It was a great joy to expand my pack!! I understand that it is a great honor and privilege to lead the K-9 family. Not only is it my desire to allow every dog to reach its full potential. Also, to educate and inform all human pack leaders. Creating a stable pack, which a dog thrives in. I also enjoy fishing, playing golf and spending time with my human pack!
Nancy Schuster
Pet Cuddler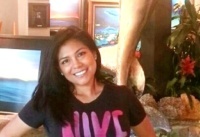 Nancy Schuster has been the owner of Snuggles and Hugs Pet Care for 11 years. Her passion for animals goes back to when she was 3 years old. There are pictures to prove it! After working 15 years in corporate America, one day, she asked herself "If I had a choice of doing anything in the world, what would it be?" To be around animals all day long! Nancy's dream was to provide an environment in which doggies would feel safe and have a fun place to come and be themselves. Treating each doggie as an individual and pamper them. Where Dog owners feel happy, comfortable, and confident in leaving their furry family member in loving hands and to provide the BEST dog boarding and doggie day care possible!
We currently have two wonderful dogs that we love and pamper, Deuce 3 and Maddie 8. Tyson 11 (RIP my sweet baby boy Tyson). We understand what it feels like leaving your loved ones behind, to go on business trips, vacation, leisure time for yourself, or having to spend long hours at work, knowing your pet is waiting can be stressful for not only you but your pet.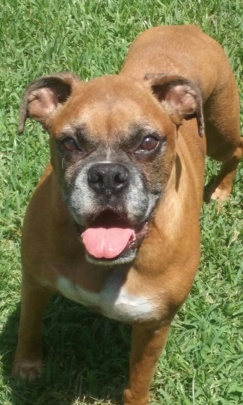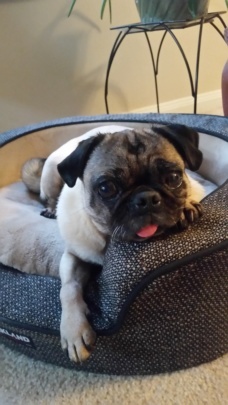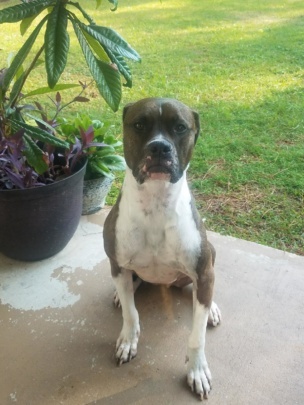 Nancy and Darrel believe in providing peace of mind while you're away and knowing that your pet is receiving the loving care they deserve, building individual relationships with each pet owner and focusing on pampering your pet just as if they were our very own. Through love, care, personal attention, exercise, and a healthy diet, they know all dogs can and will live a long and exciting life. They are all about quality, not quantity. Not just a typical day care for dogs. Your pup will spend plenty of time playing with staff and other campers both inside in our play rooms and outside. We also schedule quality rest periods for your pup to recharge in our Indoor Luxury Suites and/or Roll Over Lounge.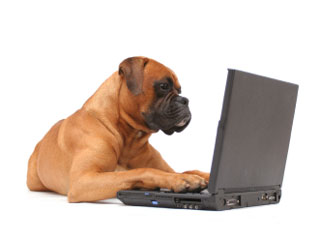 So, today was Caruso's first official day at Snuggle and Hugs Active Dog Camp.
It's important to know that previous to this day, Caruso's previous two day cares were less than optimal. This is because the floors in the previous day cares are polished concrete and slippery for Caruso. He would simply stand there or walk around. Never play, for fear of loosing his footing.
Today, he played with pure joy and abandon!!
Snuggles and Hugs Active Dog Camp gets 5 stars because:
+ nonslip floors in play areas
+ real grass outside (real grass is cold to the touch and is like an outdoor air conditioner in the hot months for dogs)
+ large outdoor area and lots of room indoors for play
+ people to play with!
+ dogs (but not too many) to play with
+ things to play with (toys, even an agility course!)
+ the Roll Over Lounge. This large room has big soft cushy sofas and chairs for the dogs to settle in for a great nap!!!
+pictures. I was able to see pictures of Caruso playing with the other dogs and playing with Darrel, one of the amazing owners.
+ Nancy and Darrel seem to be highly motivated, well educated (especially in all things "dog"), loving, patient, gentle people.
+ their property is secure
+ and clean
I highly recommend Snuggle and Hugs Active Dog Camp. It truly is a special place. Different from anything I've been able to find.
GO SEE THEM !
Arnold Wasser

We highly recommend their services. We are so happy to have found Nancy and Darrel @ Snuggle & Hugs, our dog is so happy to get there, and absolutely loves her time there. We know this because she really doesn't want to leave! We have brought our dog for the dog camp as well as the overnight stays. It's wonderful to find people that you can trust, we know they are caring for our dog as if she were their own pet.
C.S.P.

We met Nancy and Darrel soon after arriving in The Woodland's area around 2009. Nancy originally house sat for us when we had to be away. She would come by our house many times a day and check on the house and shower our dogs with love and attention. She walked them, played with them, feed, watered, and spoiled them rotten!!! Always giving us updates to relieve our worries!!
Eventually Nancy and Darrel took our four legged kids to their house and watched them there whenever we were away. We just preferred someone with our kids overnight and they made it happen!! They are the most generous and kind people we have ever met!!
Then, one day they mentioned starting an activity camp for the dogs and we were once again thrilled that they included us in their extended job duties!!
Activie Camp has become a staple in our dogs' lives.
They've learned to socialize with other dogs, get plenty of structured exercise and just love their active camp.

Nancy and Darrel are incredibly ambitious and are constantly improving our pets' lives! We have grown to love them dearly. We are so lucky to have met them and want to thank them for all they have done and continue to do to make our family even happier!!! Thank you!!!
The Castoe Family

When we pull up to Snuggle and Hugs, our 3 year old Stella cannot wait to get out of the car. Nancy greets her with hugs and kisses and off she happily goes. During the day we get texts with pictures of her outside running and playing in the huge yard. Nancy is extremely loving and caring, the day is organized and full of activities. There is no other 'camp' we would rather our Stella be than at Snuggle and Hugs.
Jane and Steve W.

As soon as Snickers peeks out the car window and realizes she is at Active Doy Camp, her whole body wiggles with joy! She loves coming to see Nancy and playing with all her friends! She has become more confident and has learned how to socialize with other dogs in a safe environment. Snickers receives lots of individual attention too playing doggie games and puzzles. At the end of the day, she is never ready to leave but is always pleasantly tired and content when we get home. I've always felt Snickers is completely safe and well-cared for; Nancy treats her as if she was her own; Nancy knows her on an individual level - her likes and dislikes. I could go on and on!
We are so lucky to have found Nancy and her Active Dog Camp!
Tracey G.

"After several trials with other dog sitting businesses we were fortunate to find Snuggles and Hugs Pet Care. Nancy has been amazing with our dog Coco and provides excellent care every time. We always leave with peace of mind as Nancy cares for our Coco as one of her own. She also gives great advice on everything from training to nutrition. In additional our dog benefits a great deal from the regular Active Day Camps offered!"
Carla A.