New Clients:
The process begins with a FREE initial consultation in your home taking 30-60 minutes. This will give us a chance to meet, be introduced to your pets, tour your home and collect keys while discussing the details of services required, forms, fees and policies.
Please print and complete the following
forms prior to the initial consultation.
Returning Customers, please complete a reservation request below:
Standard Services at pet sitting visits include the following:
LOTS of TLC

Feeding and refreshing water

Brushing, excising, pampering your pet.

Dog walks

Mail retrieval

Cleaning food and water dishes

Maintaining a clean litter box

Take out/bring in trash and recycle bins

Alternating lights and blinds

Detailed notes about visits

Administration of oral medication (oral, injections or topical)

Security house check

Light plant watering
Service Hours:
Morning visits are between 7-10 A.M.
Mid-day visits are between 11 A.M. – 3 P.M.
Evening visits are between 5 – 9 P.M.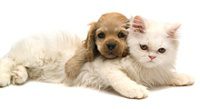 PET SITTING:
 Visits to your pet(s) while you are away from home. 
30 Minute Pet Sitting Visit: starts at $25.00
Add 15 Minute Increments: $10.00  (For longer walk, extra TLC, multiple pet homes, and pets with special diets or special needs).
POLICIES:
Last Minute Fee Reservation requests less than 48 hour notice, existing clients:$15 additional. Less than 72 hours notice, new clients:$30 additional.
Reservations must be made a minimum of 7 days in advance for returning customers and 10 days in advance for new customers. However, emergencies and last minute trips do arise and we will do our best to accommodate those requests.
Payment We accept cash or checks. Payments are due prior to start of service, paid in full. Checks should be made out to Snuggles and Hugs Pet Care and left on the kitchen counter.
Cancellations/Holiday & Peak Season Policy: Cancellations for pet sitting visits/dog walks must be made a minimum of 48 hours prior to scheduled service. Fees will apply for any scheduled visits that fall within a 48 hour period of cancellation. Holiday/Peak Season: 50% non-refundable payment required at the time of reservation.
Sick pets should be under the supervision of a professional veterinarian. We will not schedule visits to pets who are known to be ill; however, we will gladly provide service to pets who simply require medication or have special requirements, such as elderly pets.
Keys: We will collect a set of keys from you. We prefer to retain your keys on file for future services or those last minute needs you may have; however, in the event you want your keys returned an additional $10 pick up/drop off fee will apply.
Major holidays are subject to a $5.00 per visit surcharge. Overnight visits will incur a $10.00 per night surcharge.
*Rates subject to change according to individual needs.